The Harriston-Minto Ag Society is fundraising this Spring with Vesey's Seeds. Check out the catalogue and order form.
Get your sew on for this year's fair & checkout all the amazing projects you can tackle!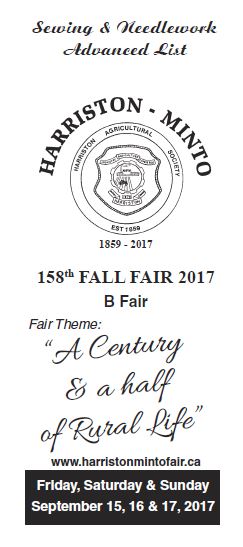 SECTION 14 – CRAFTS
All new exhibitors first year membership FREE!
Directors/Associate Directors: Tami Ross 519-338-3917, E. Ross, C. Kuipers, B. Simpson, B. Small,
J. Scholten, S, Burt, B. Wade, A. Bieman.
ALL ENTRIES MUST BE THE HANDCRAFTED WORK OF THE EXHIBITOR
2017 Theme: Century And a'Half of Rural Life
RULES: General rules and regulations for exhibitors is printed near the front of this book. Homecraft Division rules are printed prior to Section 10 of this book.
Only new and up to date work judged, and the entry must be the handy work of the named exhibitor. Please properly secure tag to the item-if multiple items are requested for the same class, each item must have a secure tag with identifying letters, symbols or colour to group them.
Example, A, B, C, or 1, 2, 3, or 3 stars etc. Children are encouraged to enter the children's section however if they enter the craft section they are required to register and pay $ 5 membership fee at the office and their work will be judged against other adult entries.
Prizes: 1st – $4.50, 2nd – $3.50, 3rd – $2.50, 4th – $1.50
If a class has 11 entries or more, it may be split and awarded 2 first, 2 seconds, etc.
New this year, catergory titles with class description to follow, all classes following a title are subject to that theme until the next title.
CLASS
Classics
1.Cross stitch
2.Rug Hooking
3.Embroidery
4.Hot pot pad/ trivet
5.craft that is fair theme related
Seasonal
6.New Years Eve
7.Valentines
8.St. Patricks's Day
9.Easter
10. Summer/Beach
11.Thanksgiving
12.Remembrance Day
Wedding
13.Favour
14.Corsage
15.Decorated wine glass
16.Bridal Shower gift
17.handmade wedding invitation
Scrapbooking
18.Summer
19.Wedding
20.Birthday
21.Sport
22.Rural Life
Canada Day
23.Penmanship:  Write out the lyrics of "Oh Canada" on unlined paper – any version
24.Centerpiece with lights
25.Canada Theme Garland
26.Craft-"What Canada means to you."  Example:  Hockey craft, beaver, province, etc
27.Red/White
28.Canada Day in a jar
Halloween
29.Ghost
30.Witch under 12"
31.Pumpkin
32.Halloween costume for a child
33.Skeleton
34.Table top decoration
35.Orange/black
36.Decoration with lights
37.Door decoration
38.Decorated treat bag to hand out
Christmas
39.Tree skirt
40.Stocking
41.Snowflake
42.Pine cone
43.Gingerbread
44.Angel
45.Ornament
46.Advent calender
47.Poinsettia
48.Recycle old Christmas cards
Art
49.Painting/folk art on any material
50.pencil, charcoal, or marker etc picture
51.Adult colouring page – mounted or framed
52.Painting on canvas – class painting or your own
This and That
53.Burlap project
54.Book mark
55.Barn board
56.Bazaar item
57.Shopping bag
58.Thank you gift for baby sitter
59.Fairy garden in a container
60.Baby gift
61.Craft including an initial(s)
62.Sports
63.Mentor a child – invite a child to make a craft with you to enter in the fair
Specials to be confirmed later and list is subject to change
On July 7, 2017 at 6:30pm, the doors will open for our annual ambassador competition. Entry to the event is $5 for adult, $2 for ages 12 & under, and preschoolers are free of charge. The competition officially starts at 7pm. Hope to see you there!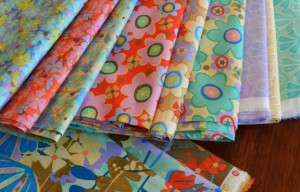 Sew your heart out while the Winter is still here! Hopefully it will be Spring soon…
January always seems like one of the longest months of the year; however this year it seems to have flown by. I think it's because we've only experienced a true taste of winter the last couple of weeks. 
We've kicked off our year already with our general meeting on January 9th! However it's way too cold outside to get too much done; so you won't hear a lot from us until Spring. 
If you're looking for an advanced list we hope to have those posted soon, so check back often. 
Save the Date for September 16-18, 2016 and join us for another fair. "Keep Calm & Plow On"
For each new morning with its light,
For rest and shelter of the night,
For health and food, for love and friends,
For everything Thy goodness sends.
~Ralph Waldo Emerson
Happy Thanksgiving from all of us at the Harriston Minto Agricultural Society. Enjoy spending time with the ones you love this weekend…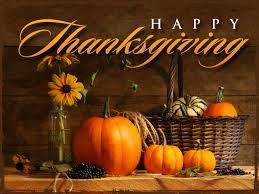 It's always sad to see another Fair weekend has come and gone. Our volunteers work so hard every year to prepare for Fair weekend, it's a bit of a disappointment when the weekend comes to a close.
Despite the rain we had Saturday, it was another successful year! We kicked off the weekend with a great performance from R&R Pet Paradise with their Power Paws Show.
Saturday started with a down pour and the beginning of the parade. Thanks to all those that braved the rain to watch & participate in our parade.
One of the exciting displays at the Fair this year was the Zoo to You Exhibit & the BMX Bike Show. Both displays were certainly a hit with the younger crowd!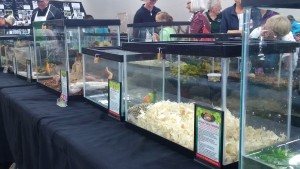 Sunday started off with a breakfast and community Church Service, ending with the tradition of the Demolition Derby and Beef BBQ.
The Agriculture Awareness Barn was busy all weekend with the hustle and bustle of little kids running around to meet all of the animals.
All in all it was a great weekend, we hope everyone enjoyed their time at the fair this year. We are already looking forward to next year!
The lazy hazy days of summer are almost coming to a close being that it's now the month of August. We all know what that means, right? It means school is just around the corner and the harvest is in full swing.
It could also mean that your kitchen is in full canning mode. Well, Guess what?! We have many, many, many different classes to enter your canning and preserves into. We're sure there is almost a class for everything!
So why not show us what you've been up to and enter your preserves in our Fair, it's only about a month away, Folks!