Just in case you see that perfect shot – we wanted to let you in on our Photography List early!
SECTION 17- Amateur Photography
All new exhibitors' FIRST year membership is FREE!!!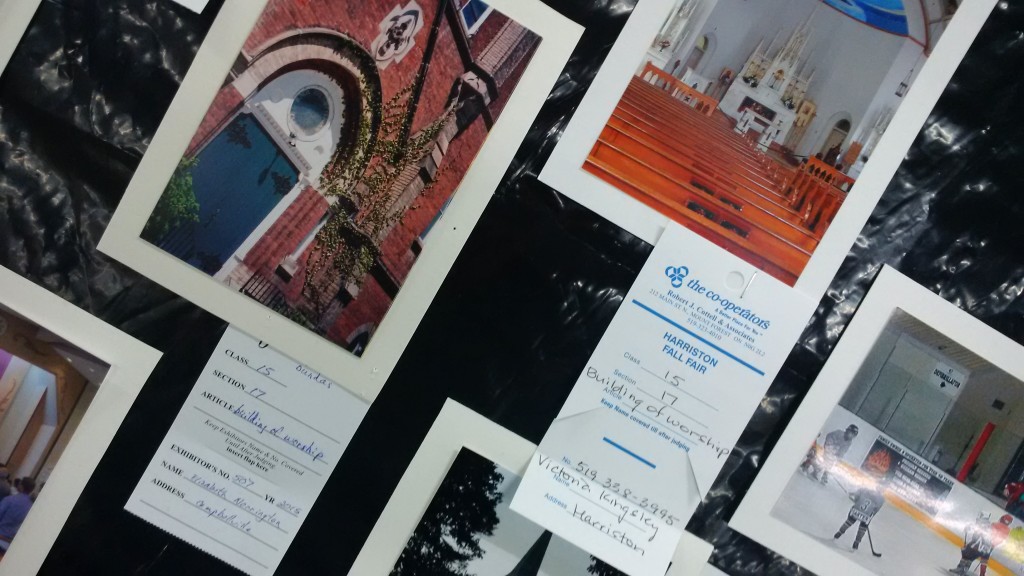 RULES:
All items must be the work of the exhibitor and done within the past two years

All pictures must be suitably mounted on whited Bristol board background

Photos must be 4" x 6" unless stated otherwise

Single photo-mounting to be approx. ½" larger than photo

Two photos-mounting to be approx. 8" x 11" total size
Only one item per class per exhibitor
Name, Address, and phone number must be on the back of the item to ensure safe return if necessary

Entries not suitable for family viewing will not be judged or displayed

NOTE: MOUNTING WILL BE TAPED FOR DISPLAY. OLD WORK WILL BE DISQUALIFED UNLESS OTHERWISE SPECIFIED
Doors will be closed Sunday September 15, 2019 from 3:00pm to 3:30 pm for Fair photo take down.
Please pick up all entries after 3:30 pm

Sunrise
Wedding
Most Humorous photo with a caption
Child(s) Graduation or Prom
Ice Cream Cones from Canada Packers Reunion
2018 Harriston Minto Fall Fair
Sunset
New Arrival
Photo of Stained glass window
Streams and or Waterfalls
Bad Hair Day
Favourite old Style Car
Favourite Tree
Snap Chat Filters
Flower Gardens in Full Bloom
Halloween Costumes
Bold Colour Blue
Upside Down
Country Scene
What a Mess!
Action shot of playing hockey, baseball or Soccer
An Old Barn
Bird(s)
Christmas Morning
Black & White Fences
Silly Farm Animals
Fireworks
Pure Happiness